PATTERNS
We specialize in building large-scale patterns of complex shape, designed for individual and small-batch production. Patterns and core boxes are made of wood and wood-based materials. Parts subject to damage are made of plastic.
For prototype projects or small lots we offer patterns made of Styrofoam.
If necessary, we carry on an adaptation and renovation works to the patterns provided by our customers.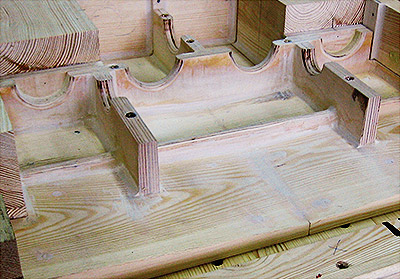 MACHINING
We offer machining of castings and steel construction with a tolerance of 0.05 mm for the shape and roughness of up to R = 1.25.
Areas with higher tolerance requirements we are grinding with the allowance for the final machining.
Our stock of machines includes:
Milling and boring mills
Gantry milling machines
Planning machines
Vertical lathes
Spindle lathes
Radial drilling

Maximum dimensions of work piece:
Gantry milling: 10 000 x 2000 x 2500 or 8700 x 3250 x 3000
Rotary lathes: Ø3200 x 1850

In the case of customer requirements beyond the capabilities of our machine park we use the potential of our Group and order machining in Machine Tools RAFAMET plc.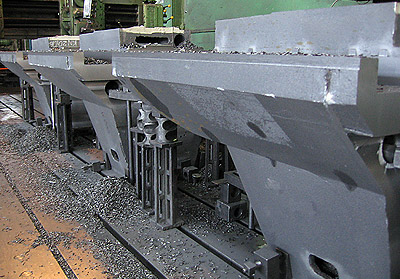 HEAT TREATMENT
Heat treatment of castings, if ordered by the customer, is carried out in a specialized company providing such services.
SHOT BLASTING
The process is carried out in the STEM H35x25 hook blast machine.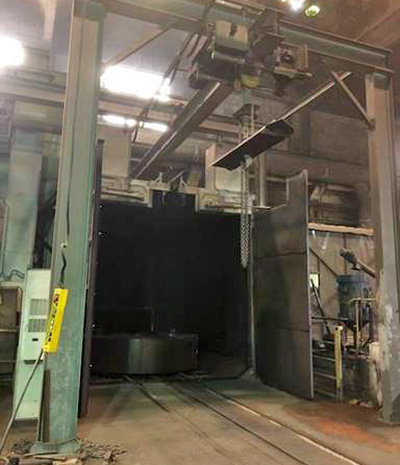 LABORATORY
Scope of services:
spectral analysis of ferro-alloys
metallographic tests
strength tests
impact tests
Brinell hardness tests
ultrasonic testing
Laboratory spectral analysis performed using ferrous ARL 3460 spectrometer.
Upon request we issue a material certificates.